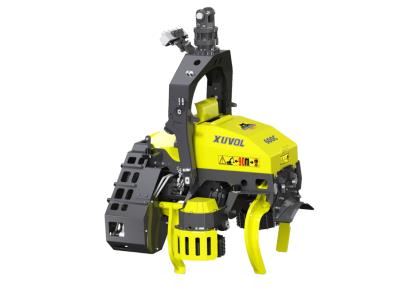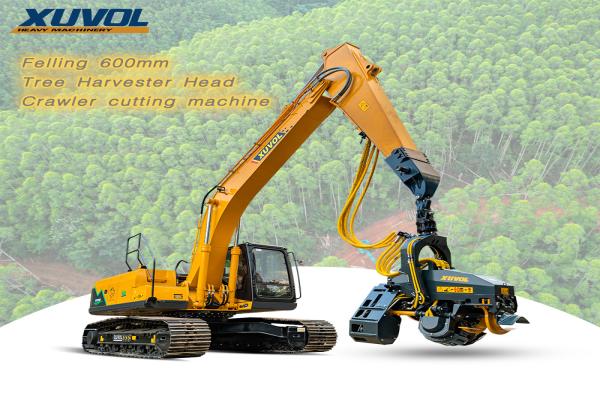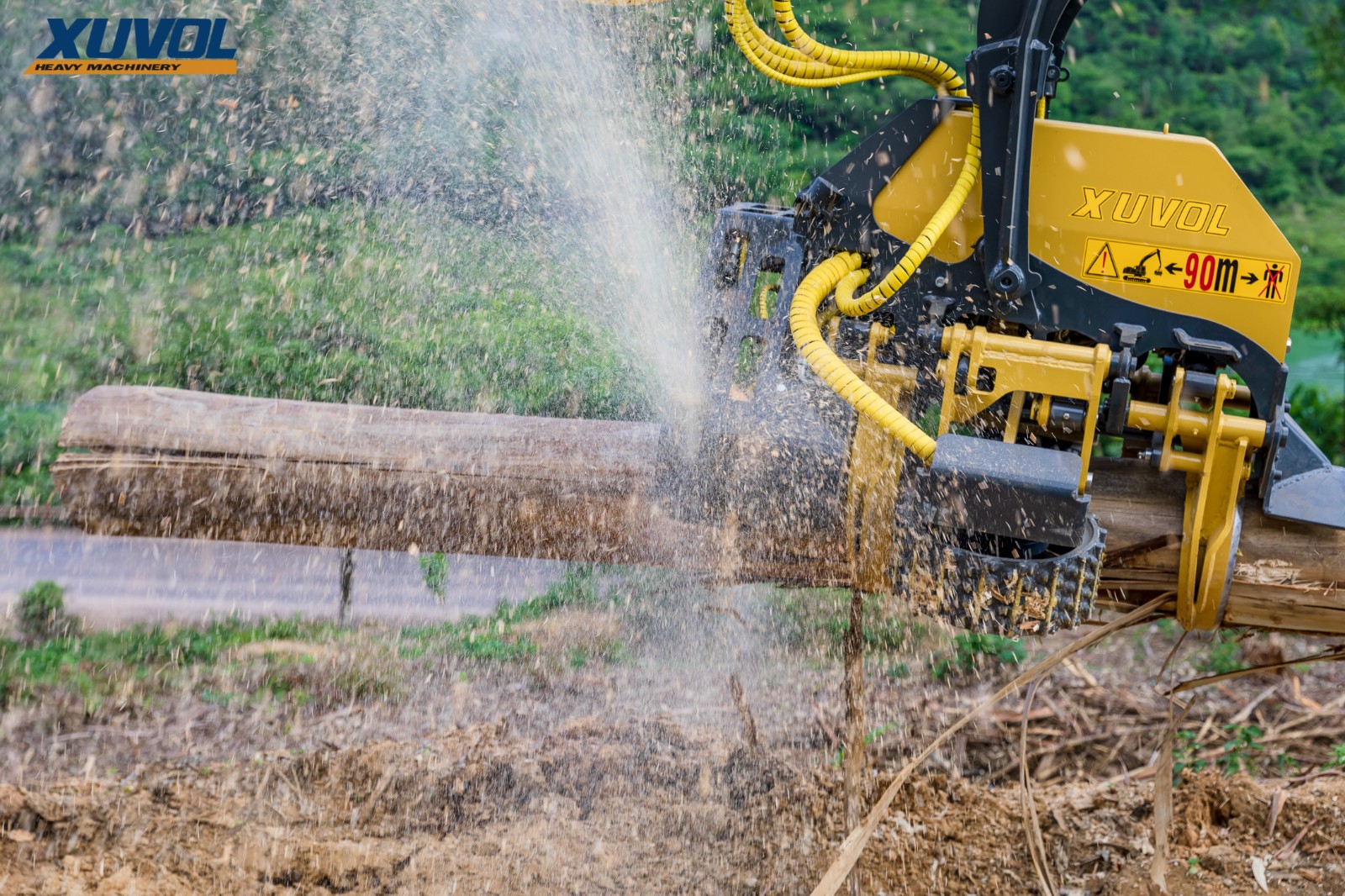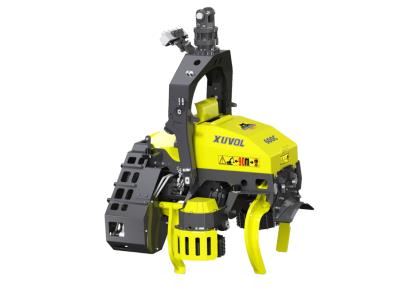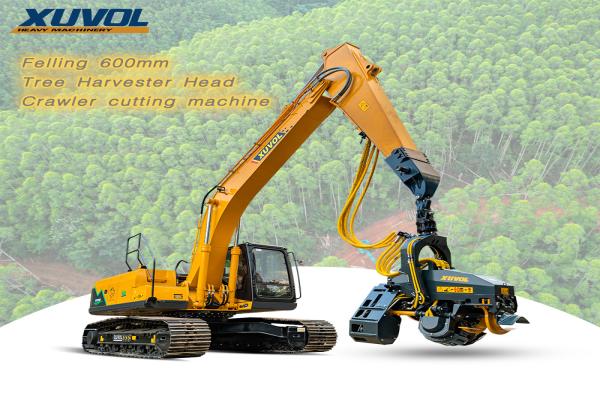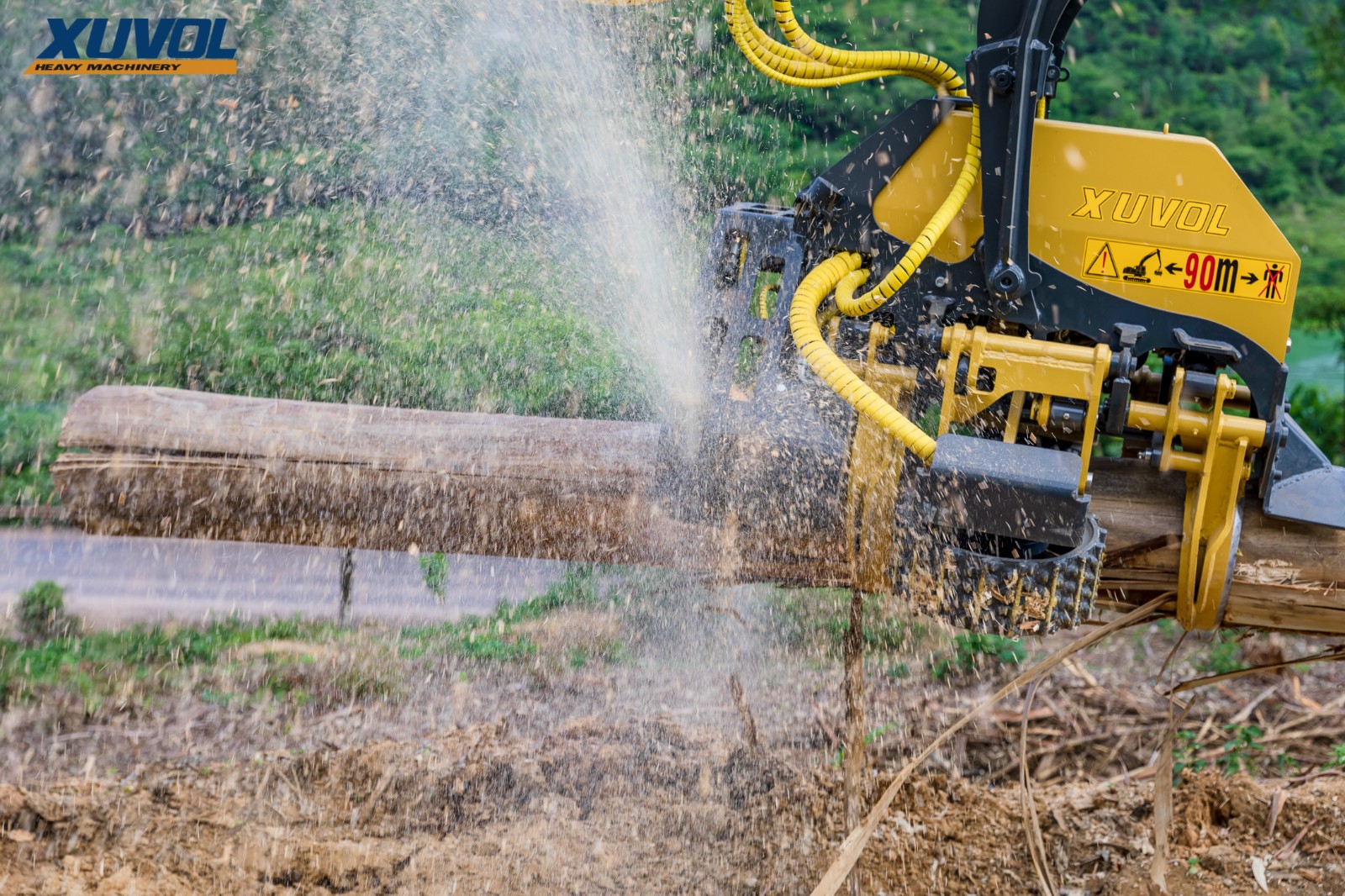 Tree harvester head

Recommended by CCCME
Product Details

Company Profile
1. Outstanding performance Computer version control, free setting of cutting length, more accurate segmentation cutting, automatic feeding, automatic de-branching, blocking processing, flow self-adaptation, automatic chain saw tensioning, easier operation 2. Smooth operability Autonomous programming control system. Operation is more in line with the actual needs of felling and user operating habits: 3. Excellent working efficiency and economy Targeted design, optimal host matching, High cutting efficiency and low fuel consumption. 4.Features of wood harvester A. Maximum felling diameter650mm B. The cutting length is accurate and the efficiency is high: C. High intelligence. China tree cutting machine XUVOL XVF600C harvester head with automatic cutting max 650mm timber harvester
Product parameters
Weight 1380±20 kg
Lenght 1500±50 mm
Width 1000-1500mm
Max. cutting diameter 600±10 mm
Chain speed 50±5 m/s
Min. clamping diameter 40±5 mm
Max. delimbing diameter 430±10 mm
Feeding wheel 2 rollers
Auxiliary feeding wheel 1 roller
Feeding motor displacement 2X468+2X332 cc
Feeding speed 0~6±1 m/s
Feed traction 37±5 KN
Delimbing Knives 4+1+1
Working flow 300±10 L/min
Working pressure 30±2 MPa
Control system Timberwolves 2.0
Suitable Excavator 20–25 ton
Advantages of the timber harvester head:
1. Outstanding performance
Computer version control, free setting of cutting length, more accurate segmentation cutting, automatic feeding, automatic de-branching, blocking processing, flow self-adaptation, automatic chain saw tensioning, easier operation

2. Smooth operability
Autonomous programming control system. Operation is more in line with the actual needs of felling and user operating habits:

3. Excellent working efficiency and economy
Targeted design, optimal host matching, High cutting efficiency and low fuel consumption.

4.Features of wood harvester
A. Maximum felling diameter600mm
B. The cutting length is accurate and the efficiency is high:
C. High intelligence.
China tree cutting machine XUVOL XVF600D harvester head with automatic cutting max 600mm timber harvester